Facilities
Fairfax Rod & Gun Club, Inc.
As one of the premier outdoor sporting facilities east of the Mississipi River, the Fairfax Rod & Gun Club has much to offer to outdoor sports enthusiasts. Fairfax Rod & Gun Club has 8 shotgun fields (skeet & trap, and one for 5-stand), shotgun patterning range, 5 rifle ranges with varying distances out to 300 yards, 2 pistol ranges, Archery range, indoor airgun range, Sporting Clays course, campground sites, RV sites with water and power connections, and fishing in Lake Cotting (requires a valid Virginia fishing license).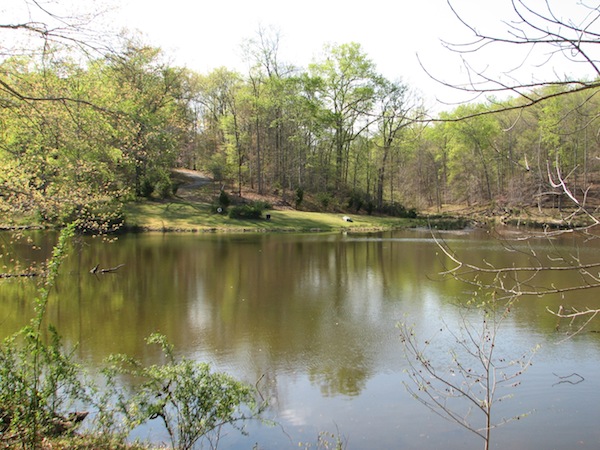 Cotting Lake, as seen from the lower ranges road.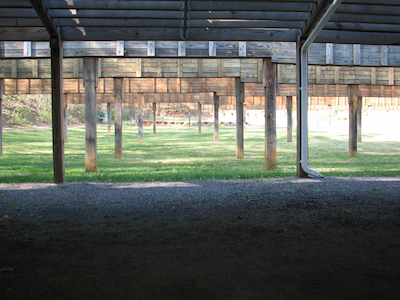 The Benson Range – Photo by Greg Surrena
Because of the outstanding groundskeeping and maintenance performed by the clubs employees, the ranges and fields are kept in top-notch condition, and are often the site of many shooting sports competitions, both on the state and national level.
For visitors to the Club, a small map (courtesy of Mr. Pete Walton) is shown below of the various facilities approximate locations (not to scale).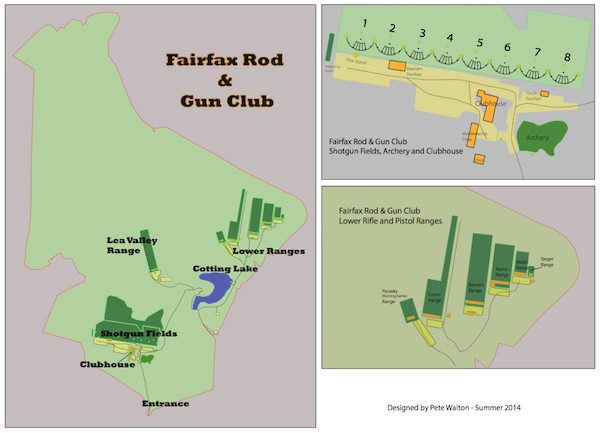 CONTACT US
Mailing Address :
Fairfax Rod & Gun Club, Inc.
7039 Signal Hill Rd.
Manassas, Va. 20111
Phone Number :
(703) 368 – 6333
Email Contact
[email protected]